Plastics & Rubber Weekly (PRW) is the leading magazine serving the whole of the UK polymer industry, its suppliers and customers.

Copyright 2019 RMG Design
Tel - 01530 831066 Email - sales@rmgdesign.co.uk
Solid Solutions Management are specifically focused on the delivery and support of SolidWorks to the mainstream mechanical design market.

Applegate is the original and most influential internet directory in the UK and Ireland, boasting the most comprehensive business to business database in accredited circulation.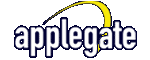 Hotfrog began in 2005 as three people and an idea, and has grown through experimentation and perseverance. Today Hotfrog is in 38 countries, employs 190 staff and helps 71 million businesses reach new customers.

Euopean Tool & Mould Making on The Web is a directory of companies and resource for news within the tool & mould making industry.
Delivering design related news, events, competitions and resources. Dexigner is the leading online portal for designers.

The Leicestershire Business Directory.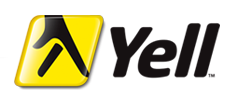 Yell.com the UK's local business search engine.